Wild Farm is located in the Southern Missouri Ozarks where I grew up. The house, structures and 146 surrounding acres are both a long term project of habitat restoration and a site for projects with other artists. As of November 2018, we are in research and planning phase of Wild Farm.
---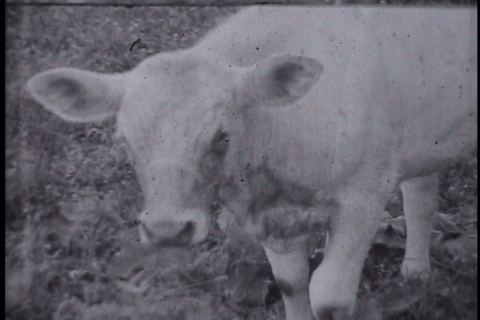 In 2016/2017 I filmed the remaining herd of Charolais cattle on the farm. The super 8 film The Last of the Herd with music by Kelly Marie Martin screened at the Nevada Museum of Art in 2017. Super 8 filming of non-human species there is ongoing.
---
My parents Ann and Bill Dugan designed and built the house in the 1980s with Bill Oakley and other carpenters. The house was a site for gatherings of Ozark artists, therapists, activists and mental health clients for three decades. Artwork by Ann, Bill and the female sculptors of Ocumicho, Mexico with whom my parents collaborated, fill the house.
---
We are currently identifying species of plant and fungus with the help of Ozark Natural History Biologist Susan Farrington to understand the farm's biodiversity. With the assistance of the Missouri Department of Conservation, we are also coming to a deeper understanding of the history of native and non-native grasses growing there.
---
An herbarium captures what we have learned and is housed along with other specimens in the Field Station Studio. These plants include many species found at the banks and under the water of a dozen vernal ponds on the farm. Experiments in manual mediation of non-native grasses began in 2018.
---
Collaborations with the plants, animals and the humans who visit is part of growing Wild Farm.